Shared Lounge&Kitchen(24 hours)
Located on the 2nd floor, our shared lounge and kitchen resemble the style of the dining car 'GRAND CHAIROT'. Tables,chairs,and lamps are available and are arranged like in the dining car. Induction cooker,microwave,toaster,fridge,tableware and seasoning are for free to use.
Shared Shower Room(24 hours)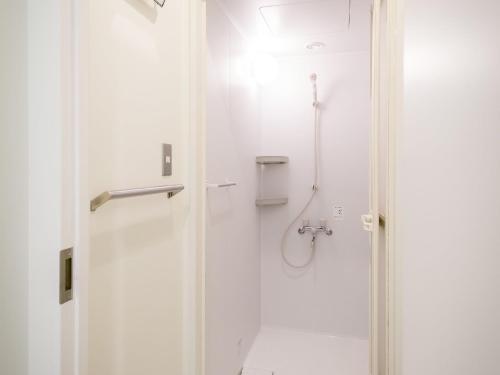 We have 2 shower rooms with 5 shower booths in each, male and female separated.  Two-in-one shampoo/body soap/hair dryer available
Coin Landry(24 hours)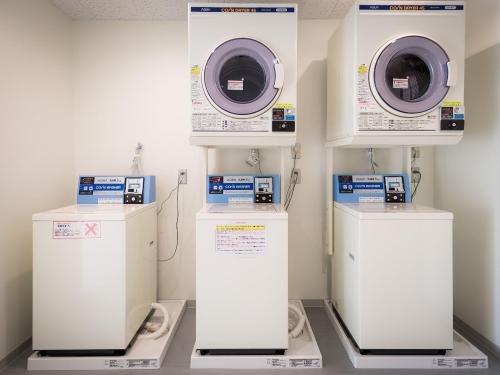 On the 6th floor there are 3 washing machines and 2 dryers. Washing machine is 200 yen, and dryer is 100 yen for 30 minutes. Please use dryer because we don't have any space for clothes hanging.